Introducing the newest member of our Happy Camper Brand of Products.
The Happy Camper Fruit Chews and The Happy Camper Chocolate Peanut Butter Granola Bar.
Now Available
$18.00
Introducing…
The Happy Camper Transdermal CBD Cream!
Now Available
$49.99
The Happy Camper Brand Concentrates…
Potent, Terpene-Rich, Beautiful
and Always Delicious!
The Happy Camper Brand Cartridges.
500 Milligram THC.
Blended with natural terpenes to offer the full entourage effect.
Medical Customers, Veterans/Military, Badged Industry Employees, and Law Enforcement Receive a Discount
Colorado's Finest Choice for Recreational Cannabis
80 Rosalie Rd, Bailey, CO 80421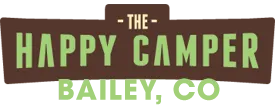 Open
9am – 6:45pm | 7 days a week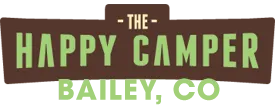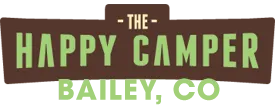 Come in for a chance to win!
Winners receive their next gram of Happy Camper concentrate for a penny!
We place a token in every 420th gram that we package. If you are the lucky winner who finds that token, redeem it with a participating dispensary across Colorado, and you will receive your next gram for only 1 penny!